meet the team.
Associate Artists.
Staci, Lead Hair & Makeup Artist
Staci has always had a passion for the beauty industry and the artwork that goes into creating flawless hair styles and makeup applications. She has been doing hair and makeup professionally for 10 years and counting. Her passion is recognizable in every aspect of her work that she creates and in every project that she takes on. Her love for the beauty industry is driven from her background in art and through her creative expression. Staci sees every face and head of hair as a blank canvas; her own original work of art that is always changing and can never be the same. She takes pride in the work that she does, and is grateful to be a part of such a big day!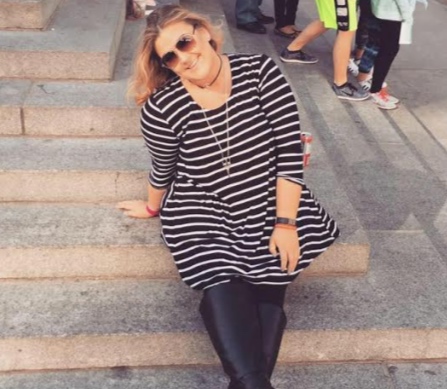 Jeannine, Lead Hair & Makeup Artist
Jeannine has been in the Beauty Industry for 10 Years now & recently just won Best of Bucks County for on Location Makeup Artist! "It all started as a kid when I would cut barbies Hair and play Makeup all the time when I started to piece together a vision of where I want to be. I graduated from Paul Mitchell the Lab Cosmetology School where I received top the the line education. I graduated a Phase two student , meaning I was one of the advanced stylists in my program. After years of being in this industry my spark never dulls, my flame continues to grow and blossom and my drive continues to go 100 MPH in a 15 MPH zone. I love doing Weddings because it gives you a chance to enhance everyones natural beauty and spend the biggest day of their life with them ( spoiler alert and when you choose me as your artist.... I'm HONORED)." Outside of Bridal I specialize In Film Artistry being the Key Hair and Makeup Artist for different films, and even some TV work you see today. My style or my favorite thing to do would have to be anything messy, boho , and anything with a textured Braid, and of course for Makeup you'll soon realize my love for glitter and highlighter! I Cant wait to add glow and sparkle to one of you Beauties soon!
Jeannine's latest styles.
Interested in reserving one of our associates?